Ancient Civilizations
Course Description:


Our Journey will begin with the development of human society through the beginning of the Roman Empire. We will observe what makes a civilization and how societies and similar and dissimilar to our own. The regions we will study are where the vast majority of the world's people live and regions that possess some of the world's most valuable resources. This year we will explore patterns of change, the expansion of and the decline of civilizations, patterns of geography, and development of political, economic, and societal systems.


​

​ www.socialstudiescms.com/sixth-grade
Early Man Mesopotamia Egypt China Israel India Greece Rome

Interactive Binder:
Each student will be keeping an interactive binder for the WHOLE year. This means that all in-class assignments and notes will be kept in the binder. This will allow students to have a personal portfolio of their work. In addition, it will be used as a study aid and documentation of the work that is being completed daily. And even better yet, it can be utilized when taking the test!
Student Resources-Click on the links below
Powered by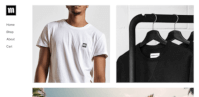 Create your own unique website with customizable templates.